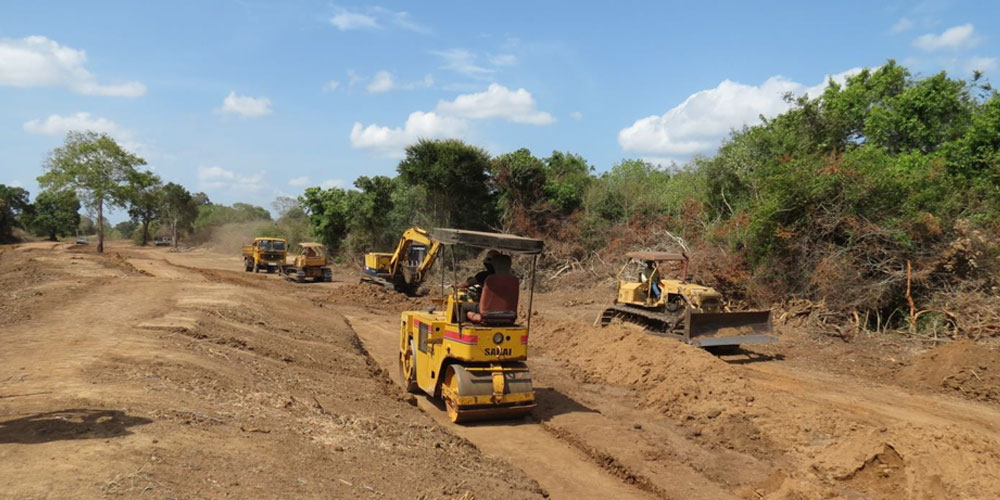 KMC Constructions Lanka (Pvt.) Ltd.
KMC Construction's multi-discipline management and technical team comprising of professionals with extensive experience and expertise, are capable of providing clients with a flexible, practical and integrated approach to even the most complex of projects.
We have a wealth of experience and technological expertise in all kinds of building and civil engineering related construction work, coupled with a highly skilled professional workforce including Civil Structural Engineers, Mechanical and Electrical Engineers, Architects & Draughts men, Quantity Surveyors, Quality Assurance Inspectors and Technical Officers.
KMC Constructions maintains a range of modern plants and equipment while being a forerunner in the latest construction techniques applicable to its projects. Easy access to a large network of local and international sub-contractors and suppliers is and added advantage within its operations.
Participation at the 126th Session of China Import Export Fair
A 14-member delegation from the KMCC Group, Sri Lanka, participated at the phase 1 of the above event from 15th to 19th October, 2019 in Guangzhou, China. The delegation was led by Chairman / Managing Director of KMCC Group, Mr. Kapila Gamini Sirisena. A number of discussions were held with Chinese Companies at the Fair and exchange of ideas for the development of business for the benefit of KMCC and Chinese Companies. The Chinese counterparts are expected to visit Sri Lanka for further discussions in the near future. KMCC Group Directors and Senior Management are confident that all parties will explore possibilities to strengthen business relationships in Sri Lanka.